Presidential approval data in Latin America, according to a new edition of the "Image of Power" report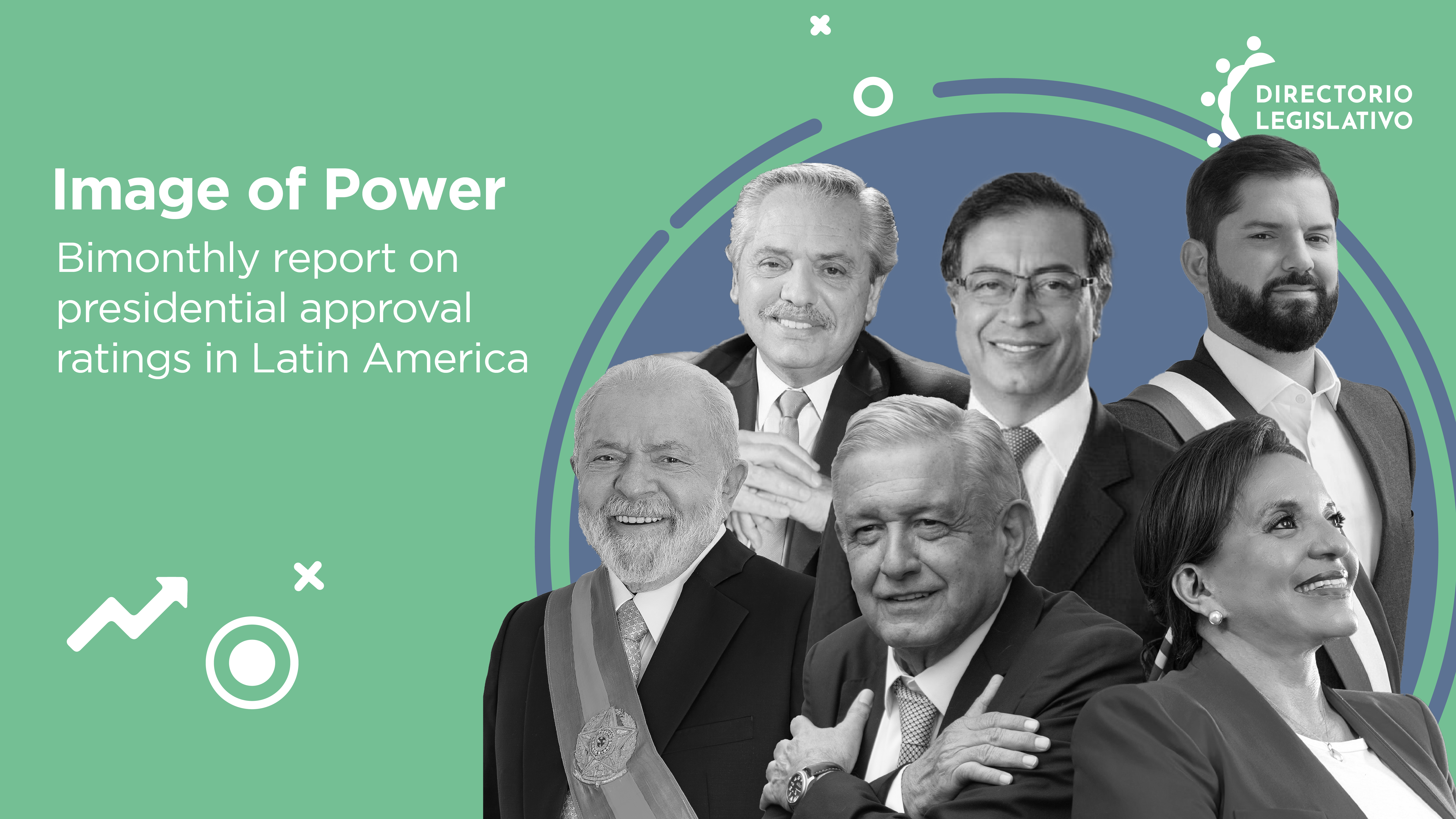 In this new edition of our report ¨Image of Power¨ we continue analyzing the situation of the region's presidents. What challenges do they face and what are the electoral scenarios?
Andrés Lopez Obrador (Mexico) once again leads the approval ranking with 66% (as in the previous edition). He is followed by Lula Da Silva (Brazil) with 56% (+ 6%) and Gustavo Petro with 36% (-5%), at the end of his first year in office.
Lula Da Silva and Petro, the equilibrist presidents, are going through complicated moments. Lula's government approval is well below his individual image (37% vs. 56%). Petro's disapproval is steadily rising, after a series of corruption allegations and short-circuits with his allies.
In the last positions of the ranking are Alberto Fernandez (Argentina) with 19% (unchanged), Guillermo Lasso with 18% (+ 2%) and Dina Boluarte (Peru) with 17%. Fernandez and Lasso are already at the exit door. In Ecuador there will be early elections on August 20 due to the dissolution of the Assembly. Revolución Ciudadana is leading the polls but it is likely that there will be a second round. The same is true in Argentina, where polls suggest that the results of the first round will be divided in thirds.
Nayib Bukele made his candidacy official for the 2024 elections, despite the fact that consecutive reelection is prohibited. With a 90% approval rating, the die seems to be cast in favor of the ruling party.
Image of Power is a bimonthly monitoring of presidential image conducted by the research team of the Directorio Legislativo Foundation based on the compilation of public opinion polls from multiple external sources in 18 countries in Latin America and the Caribbean. For this edition 54 measurements were taken. The data on presidential approval presented in this report do not express the opinion or institutional position of Directorio Legislativo.