Latam Presidential Ranking: A shift to the left in Latin America?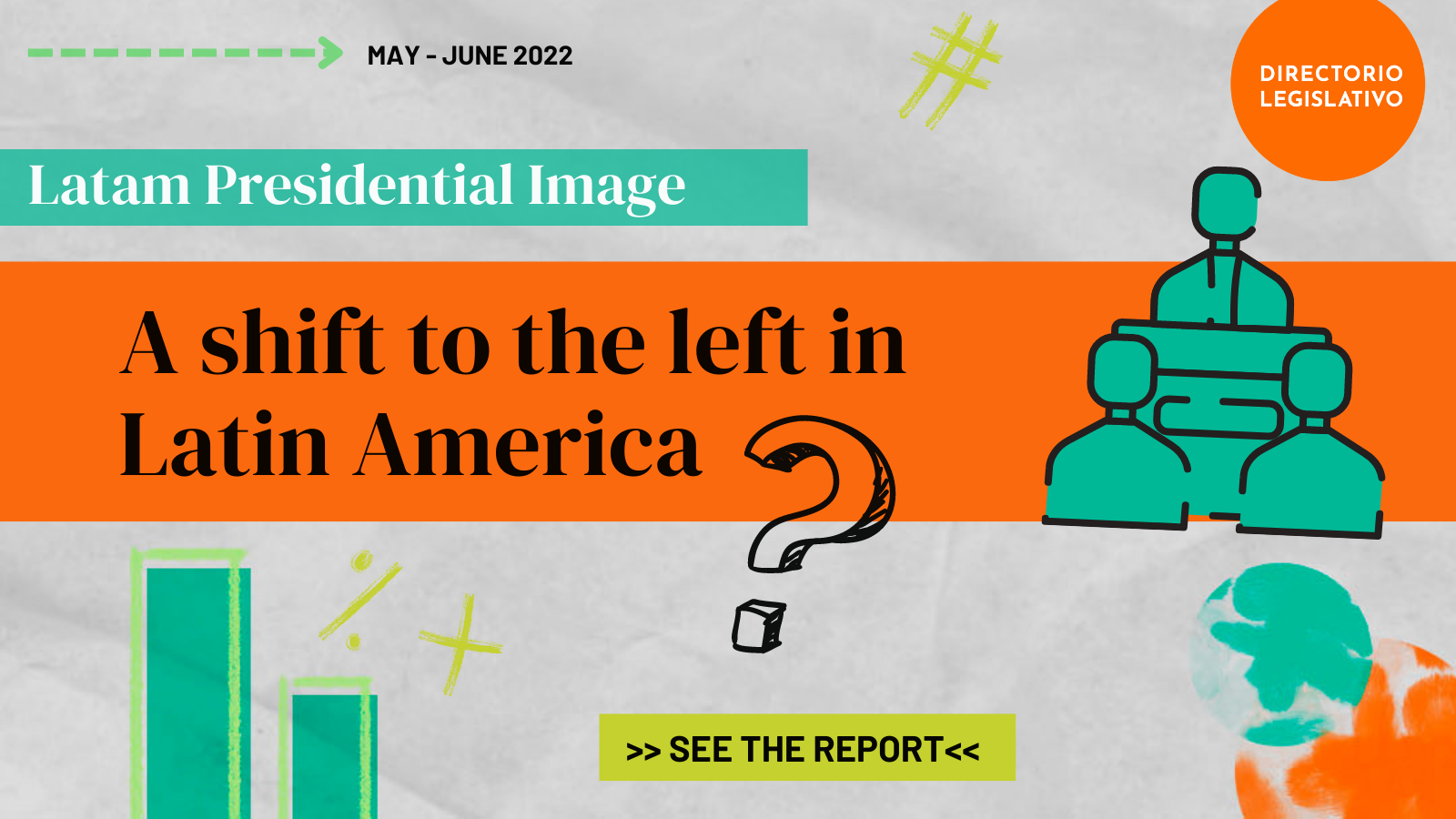 Directorio Legislativo presents its latest ranking of presidents by approval ratings, based on multi-sourced survey data from 18 countries in the region.
Buenos Aires, August 2022- Nayib Bukele (El Salvador) leads the ranking with a high level of public support. He is followed by Manuel López Obrador (Mexico) and Luis Lacalle Pou (Uruguay). Among the least popular are Pedro Castillo (Peru), Guillermo Lasso (Ecuador) and Alberto Fernández (Argentina).

In this issue, Laura Wills Otero, associate professor at Universidad de los Andes and Director of the Visible Congress initiative, analyzes the elections in Colombia in terms of their break from the status quo and what the future might hold in store, and outlines the likely challenges for Gustavo Petro, the country's first ever left-wing president.

Do events in Colombia confirm that another "pink wave" of letist governments is sweeping Latin America? To some extent yes – but more as a result of demands for renewal rather than of voters becoming increasingly leftwing. And this time, the resurgence of the left is set to be severely constrained in ways the previous pink wave was not.

Petro's electoral victory and his prospects partly depend on how these constraints are overcome (or not). The experiences of other Andean countries yield important clues around this:
✅ Moving on from periods of significant social unrest is challenging
✅ The honeymoon period usually enjoyed by newly elected presidents exists no more.
✅ Congresses are fragmented, but formidable.
✅Lowering levels of polarization can generate political costs.
✅ Governments do not have all the tools to meet social demands.