Latin America wound up 2021 with low presidential approval ratings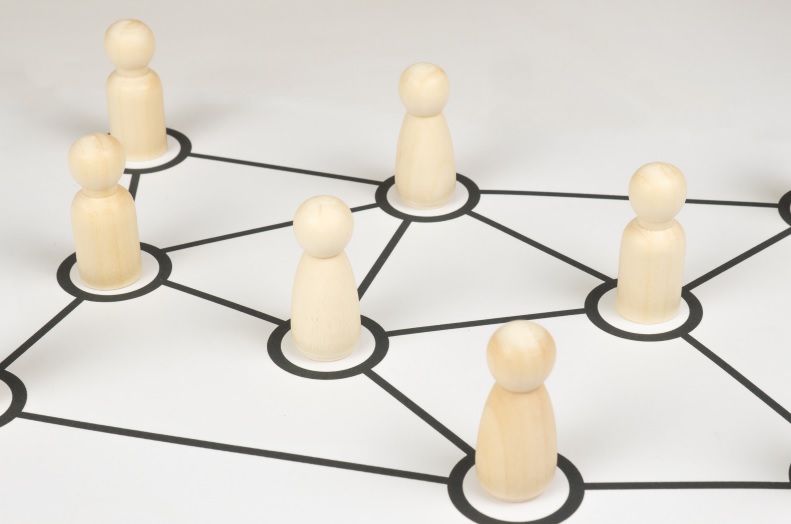 Directorio Legislativo presents the latest ranking of Presidents by approval ratings based on public opinion and governance perceptions across 18 countries in Latin America.
As 2021 draws to an end, the region overall can be described as one with low average presidential approval ratings, fragmented and polarized electoral processes and outcomes, adversarial parliamentary dynamics, and with an emerging crisis of democratic institutions.
Most of the region's presidents have approval ratings below 40%.
Leading the ranking of those losing most ground in
2021 are:
– Guillermo Lasso (-33%) – Ecuador.
– Luis Arce (-20.6%) – Bolivia.
– Alberto Fernández (-14%) – Argentina.
– Luis Abinader (-11%) – Dominican Republic.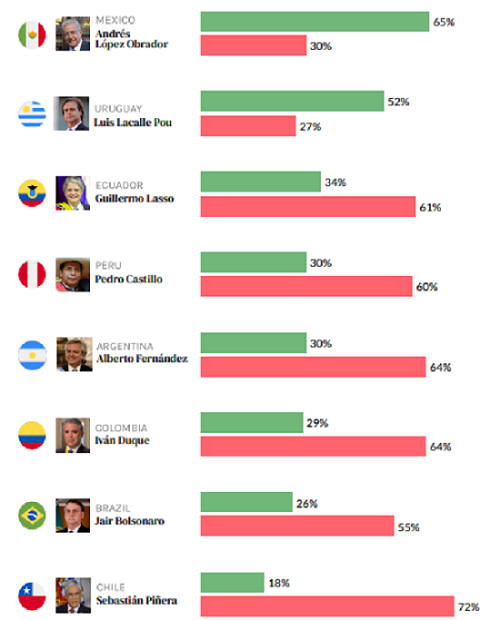 The levels of executive approval during 2021 were in general terms lower than those of 2020 and also present a smaller range of variation. In other words, presidents are less popular than in the first 10 months of the pandemic but have seen less pronounced drops in approval.
López Obrador (Mexico), Lacalle Pou (Uruguay) and Bukele (El Salvador) stabilized at high or very high levels of approval; while Bolsonaro (Brazil), Duque (Colombia), Piñera (Chile) and Alvarado (Costa Rica) did so at low or very low levels.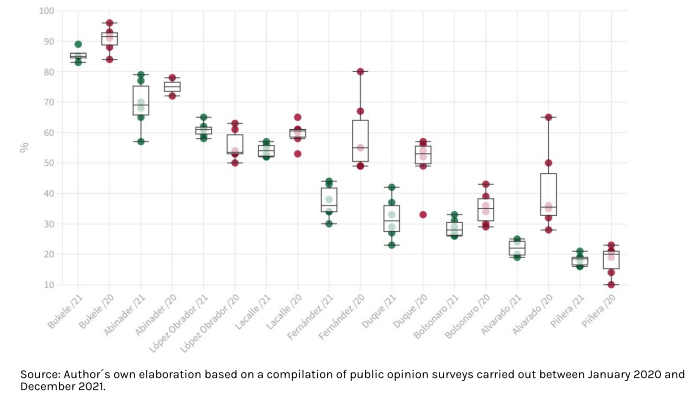 Elections
In 2021 there were 11 national elections (counting presidential run-offs and excluding mandatory primaries). Ecuador, Peru, Chile, Honduras and Nicaragua held presidential and legislative elections, while Mexico, Argentina and El Salvador saw mid-term legislative elections. Most ruling parties fared badly in the elections, losing everywhere except in Mexico and El Salvador. In no other region than Latin America did ruling parties lose more elections than they won between 2020 and 2021.
By and large, however, the elections produced executives faced with fragmented congresses, which has led to the challenge of cross-party alliance making (as well as internal consensus building) to reach majorities for legislation. The Legislative branch is the realm of government that is least trusted by citizens in the region.