Latam Presidential Ranking: Jul/Aug 2022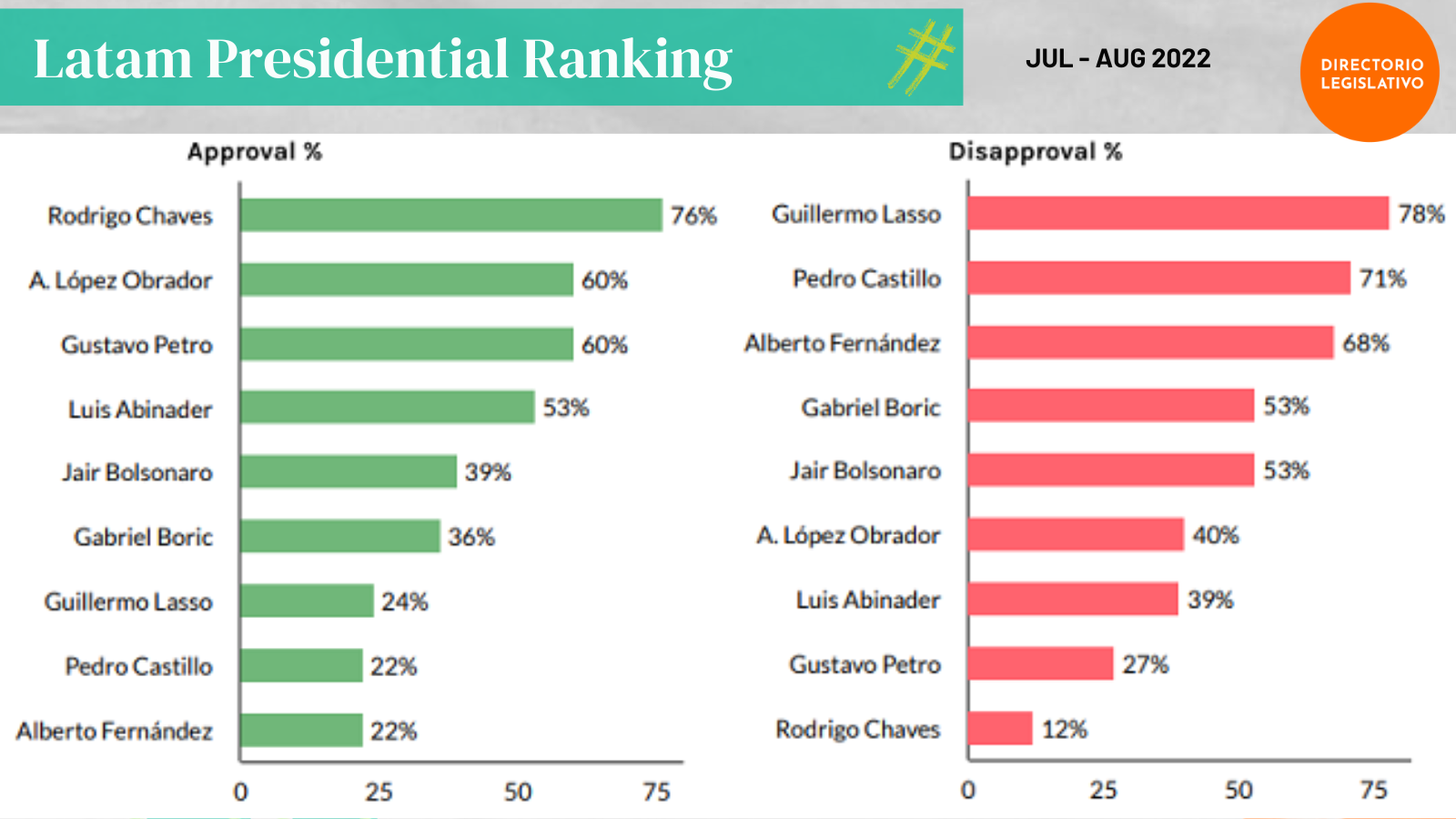 Directorio Legislativo presents its latest ranking of presidents by their approval ratings, based on survey data drawn from 18 countries in the region.
Buenos Aires, September 2022. Rodrigo Chaves (Costa Rica) heads this edition's ranking, trailed in second place by Gustavo Petro (Colombia) and with Manuel López Obrador (Mexico) in third. .
Among the worst rated are Alberto Fernández (Argentina), Guillermo Lasso (Ecuador) and Pedro Castillo (Peru).
The below graphic gives a comparison of public opinion polls vs. a survey of thought leaders:
This edition features an analysis by our associate researcher Facundo Cruz on the Chilean constitutional plebiscite. Key takeaways from this are/were:
✅High participation.
✅ The message was lost along the way.
✅ What happened to the independents?
✅ How does the story continue?
We also conducted an analysis of the coming general elections in Brazil, authored by our coordinator Felicitas Torrecilla. With prospects finely balanced between a first-round win for Lula and a runoff between him and Bolsonaro, we synthesize the data from the main polls:
Finally, we focus on the first steps taken by Gustavo Petro in Colombia. A legislative coalition pinned down, the first months seem promising, but with possible limits in the medium and long term.