Latam Presidential Image: Disapproval of Presidents remains high in most Latin American countries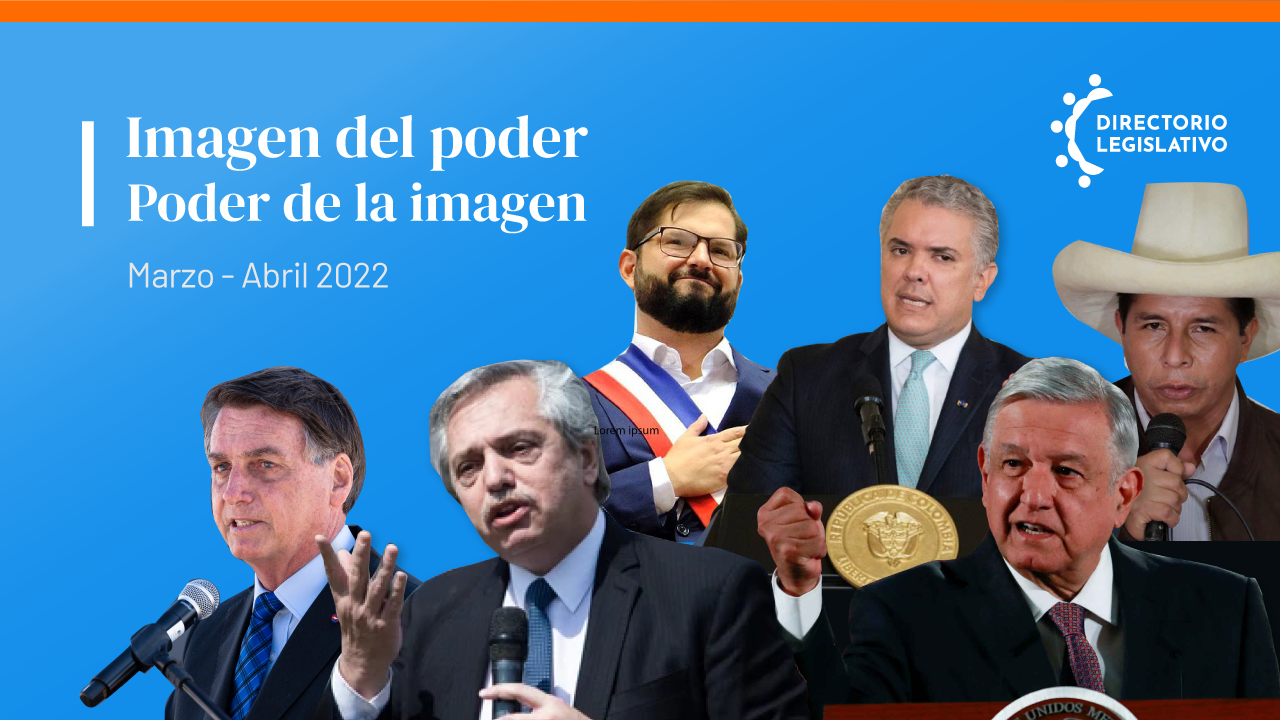 Directorio Legislativo presents our latest ranking of Presidents by level of approval – based on perception surveys from 18 Latin American countries. This issue also features insights from the Argentine political analyst and researcher, Mario Riorda.
Buenos Aires, May 2022- The first months of this year show the consolidation of high or very high levels of disapproval for most governments of the region, with especially sharp falls noted for those recently elected to power.
Through a piece titled Governments, for the most part, are suffering – and being suffered, Mario Riorda analyzes these trends in some detail.


In this latest ordering of Presidents by their approval ratings, we will also be looking at two themes high on the regional agenda – rising inflation and public insecurity:

– As well as Argentina and Venezuela, five of the region's main economies are now seeing average annual inflation figures of 8% or above, with the cost of living foremost on the minds of citizens.

– Five nations (El Salvador, Peru, Ecuador, Costa Rica and Chile) have declared a state of emergency on the grounds of public insecurity, covering all or part of their territory, and prompting growing concern over the risk of these moves to democratic freedoms and the rule of law.
Read on and learn more in our report.
Presidential Image Ranking: March/ April 2022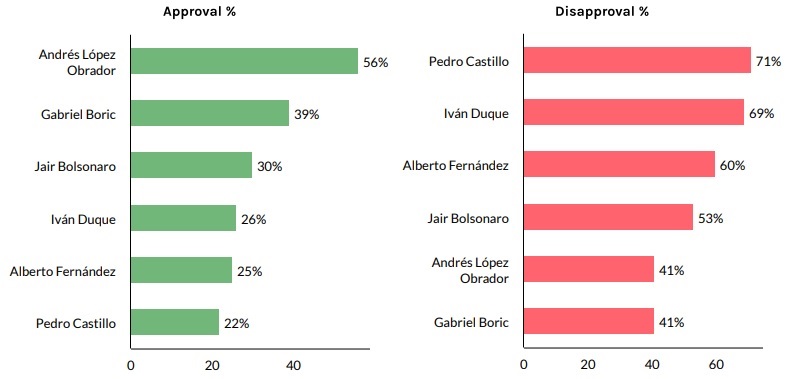 Changes in presidential approval 2020 – 2022




About Image of Power. This monitoring of presidential approval compiles survey data from 18 countries in the region. The data include measurements of presidential approval, presidential image and level of approval of the government's administration drawn from over 70 consulting firms and research centers.

This report is produced by Directorio Legislativo´s research team: Felicitas Torrecilla (coordinator), Facundo Cruz (associate researcher) and MAtías Carpignano.