Bolsonaro falls in the polls and is already at an all-time low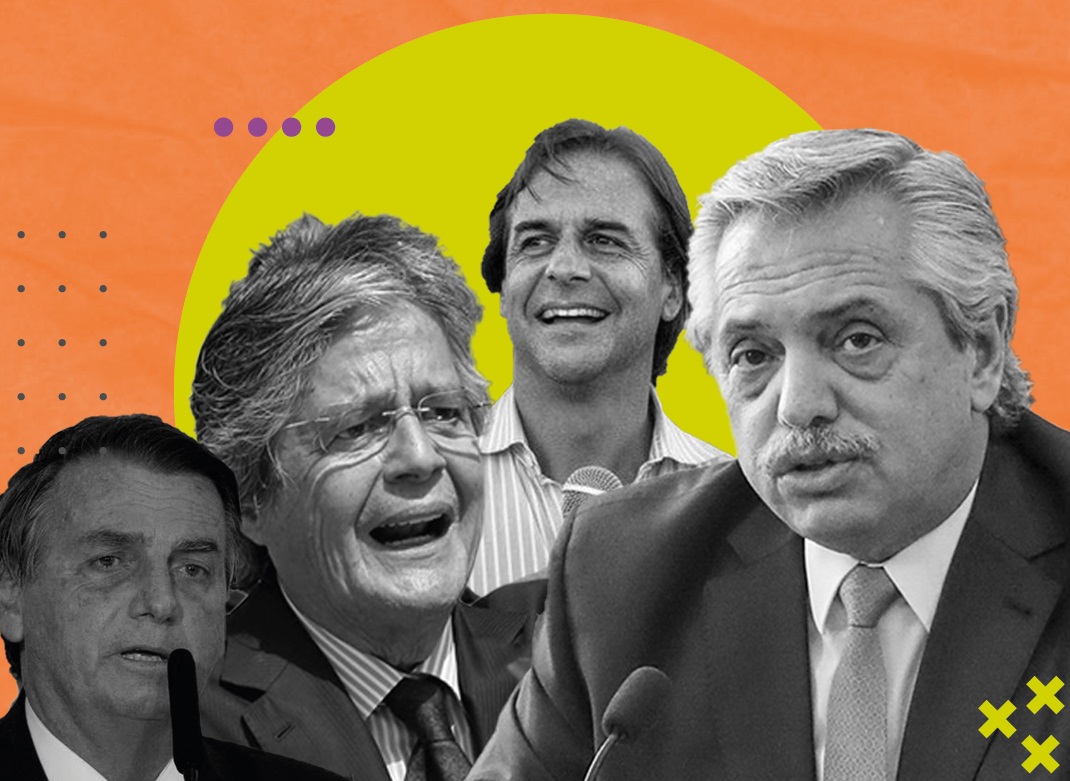 Directorio Legislativo presents the latest ranking of Presidents by approval ratings based on surveys of public opinion and perceptions of government management and health across 18 countries in Latin America.
Buenos Aires, September 2021- Between July and August, presidential approval levels remained relatively stable in the assessed countries, with deviations of only +/- 4% except for the Dominican Republic (-9%) and Chile (+5%).
Of particular note is the fresh four-point drop for Brazil's Jair Bolsonaro which marks a new low in support at just 27%.
Alberto Fernández's approval dropped between July and August from 40% to 35% . This latter figure resembles though slightly exceeds the fraction of votes won by the ruling party in the primary legislative elections held on September 12: 31%. Throughout the two-month period analyzed, the level of support for Uruguay's Lacalle Pou also fell – from 57.5% in July to 47% in August, on average.
Peru's president began his term in office with an average rating of 37%, less than that recorded ahead of his inauguration. For his part, Ecuador's Guillermo Lasso, enjoying levels of popularity in excess of 70%, completed his first 100 in office with a cabinet reshuffle.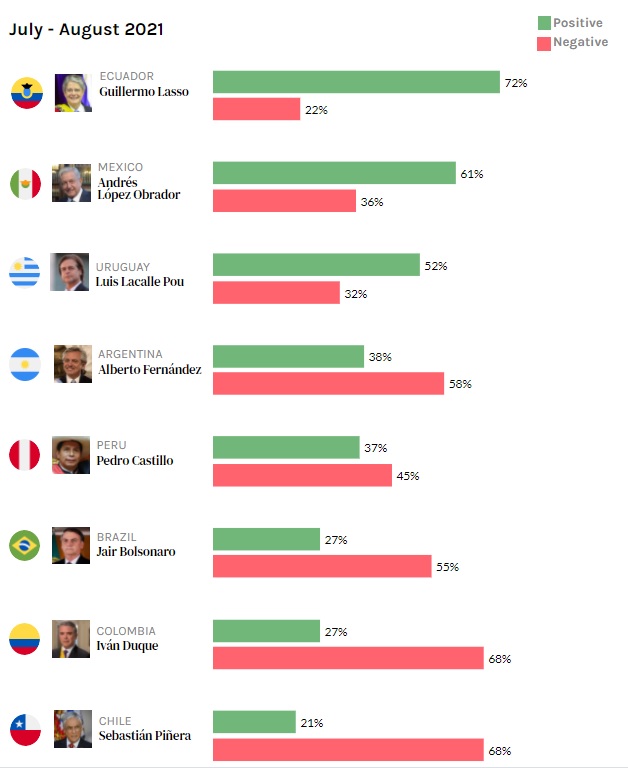 Next months
November will certainly be busy, with presidential and legislative votes set for Chile, Nicaragua and Honduras and with Argentina renewing its Congress. In Chile, polls are predicting a two-horse race but with the likelihood of a run-off on December 19.