Upcoming Congress not to have parliamentary majorities, making inter-party consensus crucial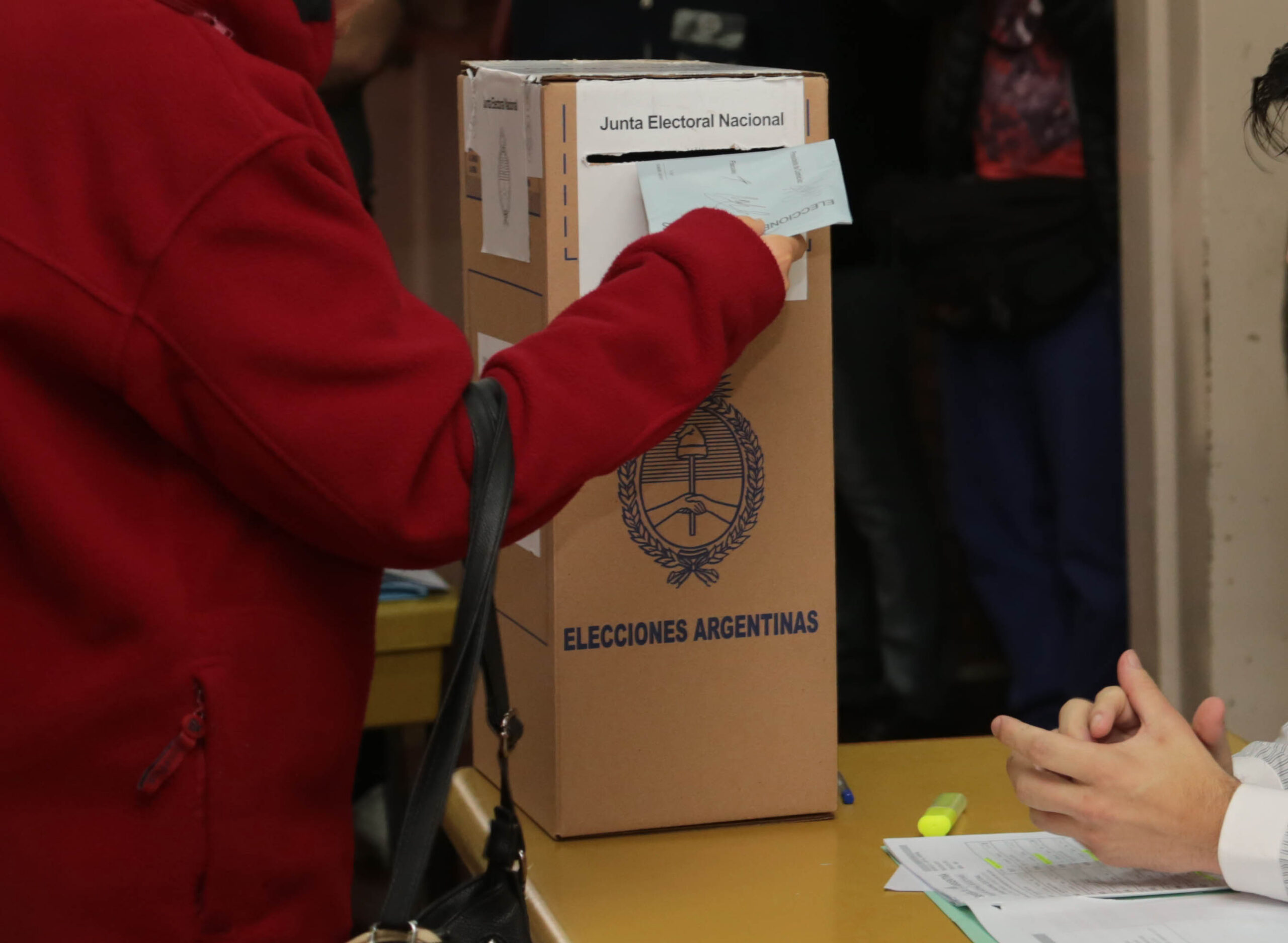 On November 14, Argentines voted to renew their Congress for the next two years (2021-2023). In both chambers of the Legislative branch, Frente de Todos (ruling party) remains the largest parliamentary group but now lacks the seats to push forward its agenda without opposition support. Thus, a new-look Congress more needy of dialogue with opposition groups is set to emerge, both in terms of approving and blocking proposals from either side.
As of December 10 (date on which the elected legislators will take office), the Chamber of Deputies will comprise 118 Frente de Todos, versus 116 for Juntos por el Cambio. The Chamber's remaining 23 deputies hail from minority blocs, among them Frente de Izquierda and Avanza Libertad with four seats each.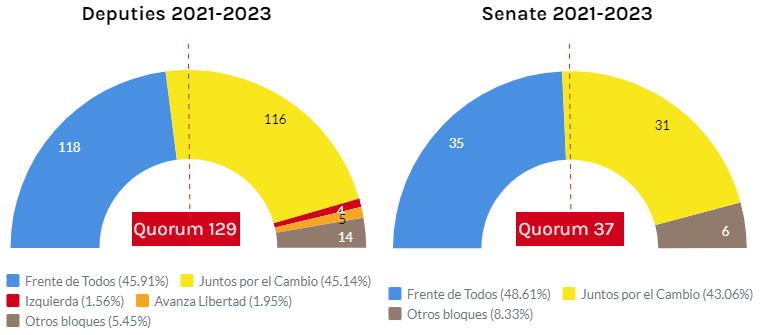 Meanwhile, the Senate has seen the Peronists stripped of their qualified majority for the first time since 1983. Frente de Todos will still command most Senate seats, at 35, with Juntos por el Cambio now with 31 and the remaining six split among other spaces.
Key takeaways from the general election

At the national level, Juntos por el Cambio won with 39% of the votes, followed by Frente de Todos with 31%. Meanwhile, the Izquierda (Left) was ranked as the third force with 5%, followed by Avanza Libertad with 4% and Hacemos por Córdoba and Vamos con Vos with 2%. In addition, blank, invalid and contested votes totaled 5%.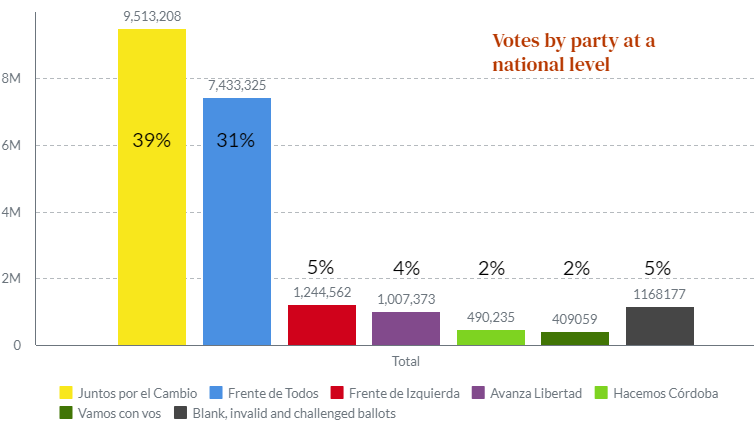 Juntos por el Cambio won in 13 provinces, including the five most populated districts of the country: Buenos Aires, City of Buenos Aires, Córdoba, Santa Fe and Mendoza. It also won first place in historically Peronist provinces, such as Santa Cruz and La Pampa. These results allowed it to win 61 seats in the Chamber of Deputies (one more than it had at stake) and 14 seats in the Senate (6 more than it had at stake). Meanwhile, Frente de Todos won in 8 districts (Formosa, La Rioja, Tucumán, Salta, Catamarca, San Juan, Chaco and Tierra del Fuego) and managed to improve its performance in some provinces, such as Buenos Aires and San Luis. Besides, it was able to reverse the result of the primaries in Chaco and Tierra del Fuego. In any case, it was left with 118 seats in the Chamber of Deputies (2 less than it had) and 35 in the Senate (6 less than it had).
Government management without legislative majority
In the short term, the ruling party will face two major challenges: first, to guarantee internal cohesion (to prevent its electoral defeat leading to it unravelling further) and second, to reach the necessary consensus with the opposition to move forward with its legislative agenda.
Juntos por el Cambio has been buoyed by the results, seeing them as a clear sign of rejection of the government. This climate appears to be ripe for it to make further gains and consolidate ahead of the 2023 presidential vote.
In the new Congress, it is expected that the Frente de Todos will have to negotiate vote by vote and law by law. Since it does not have a legislative majority and has a fragile structure of parliamentary allies, the Government will have to give up its reform agenda and bet on initiatives that may gather some level of political consensus. In addition, it will have to make an effort to avoid the breakup of the bloc, while maintaining its provincial allies.