Amid outrage from the opposition and international community, Ortega wins fresh term as President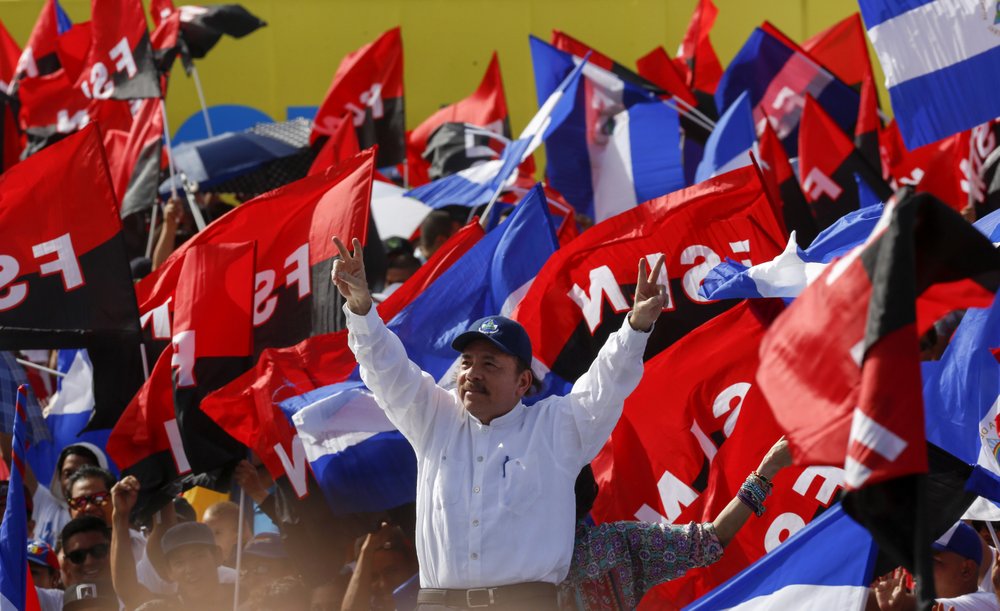 Nicaragua elected its president and renewed the entire National Assembly for the period 2022-2027. During the next 5 years, the country will continue to be ruled by a Sandinista government with Daniel Ortega at the helm, who with some 75% of the votes secured his fourth consecutive presidential mandate and retained his party's qualified majority in the Assembly. Election day saw fierce accusations from the opposition over the crackdown on other candidates and reported irregularities at various voting centers, along with a row over the actual voter turnout. Because of this and the various opposition members detained ahead of the elections, part of the international community, with the United States and the European Union at the forefront, described the elections as illegitimate, which will only further isolate and may complicate the new Ortega administration taking office in January 2022.
Executive elections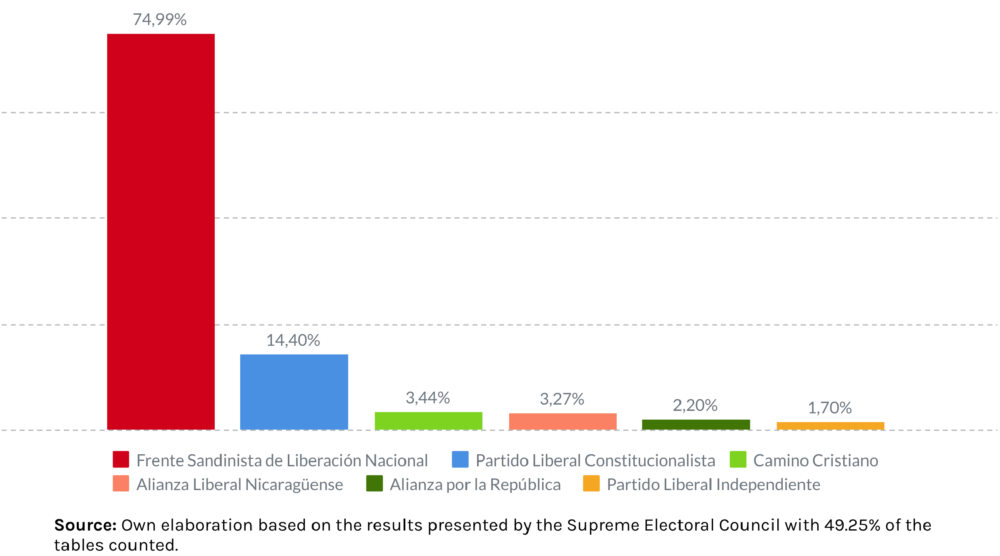 According to official data from the Supreme Electoral Council (CSE, in Spanish), with 49.25% of ballots counted, the Sandinista National Liberation Front led with 74.99% of the votes, paving the way to a fresh victory for Daniel Ortega as President of Nicaragua. The vote count was steeped in controversy and with bitter disagreement over turnout numbers. While the CSE put turnout at 65.34%, independent organizations alleged 80% of voters had stayed at home.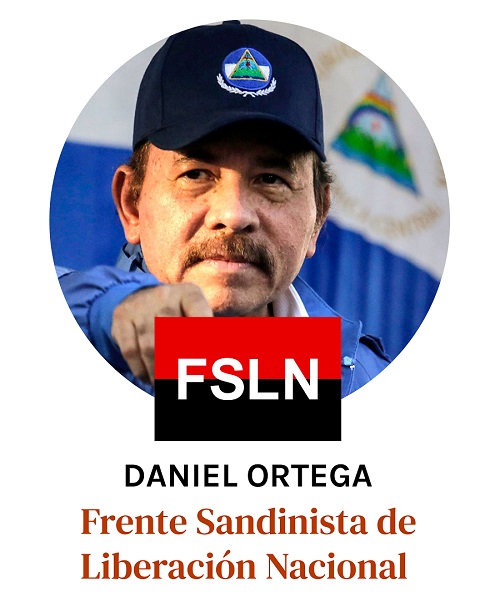 Who is the winner?
He began his political career by joining the Sandinista guerrillas to overthrow dictator Anastasio Somoza, for which he was in prison and exile during the 1970s. He first became president in 1984, but lost it after Violeta Chamorro's victory in 1990. He returned to power in 2007 and has been in office ever since.
For his new mandate, he proposes to make improvements in infrastructure and services at the national level, specifically in labor and health. He also proposes to achieve by 2023 the 90% of energy production in the country from renewable sources.

Legislative elections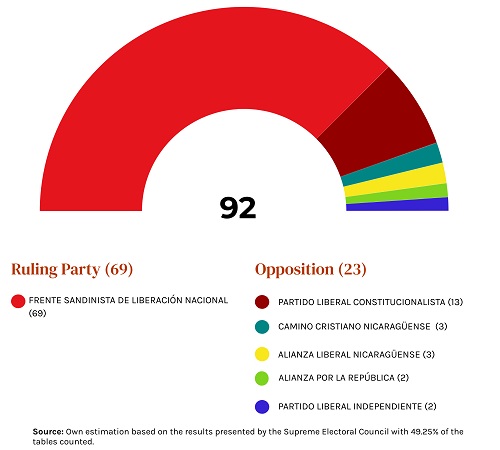 Proyections

Sunday's electoral results handed a resounding victory to Daniel Ortega and the FSLN leaving him firmly in charge of the Executive and Legislative Branch in Nicaragua for the next 5 years. However, in view of an electoral process described by the international community as "illegitimate" and indeed as a "farce", the country is expected to grow even more isolated. This even raises the propsect of future sanctions on the country at the hands of the US, EU or both. Also, tensions with neighboring countries in the region could escalate, as several of them have already declared their opposition to the new government including Costa Rica.