With 94.76% of the votes counted and by a slim margin, Pedro Castillo is set to be the next president of Peru for the period 2021-2026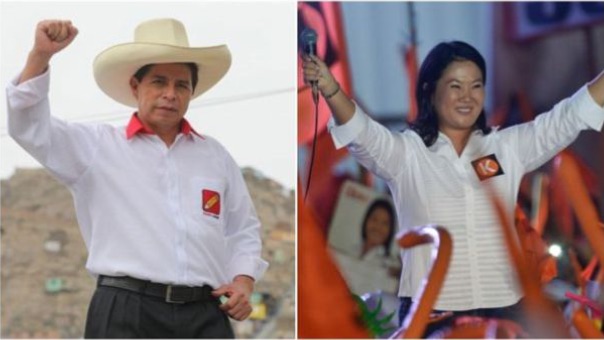 On Sunday, June 6, presidential run-off elections took place in Peru. With 94.76% of ballots counted, Pedro Castillo of the Peru Libre party is, so far, the most voted-for candidate with 50.15% of the votes vs. 49.85% for the Fuerza Popular candidate, Keiko Fujimori. Due to the narrow margin, both candidates urged Peruvians to remain calm and wait for final results to be announced. The upcoming President-elect is set to take office on July 28 – the same day Peru commemorates the bicentenary of its independence – for a five-year term (2021-2026).
The virtual tie between Castillo and Fujimori is a reflection of Peru's social polarisation and its choice between two opposing economic models. Keiko advocates for the continuation of liberal policies, while Castillo proposes more state intervention in the economy and the private sector.
Fujimori was backed by a large part of the most populated urban centres and several northern provinces, while Castillo performed well in rural and mining areas of the country. Out of the 25 provinces that make up Peru, Castillo has won with more than 80% of votes in 11 of them. Fujimori obtained similar wide-margin results only in 3 provinces.