Respond. Recover. Renew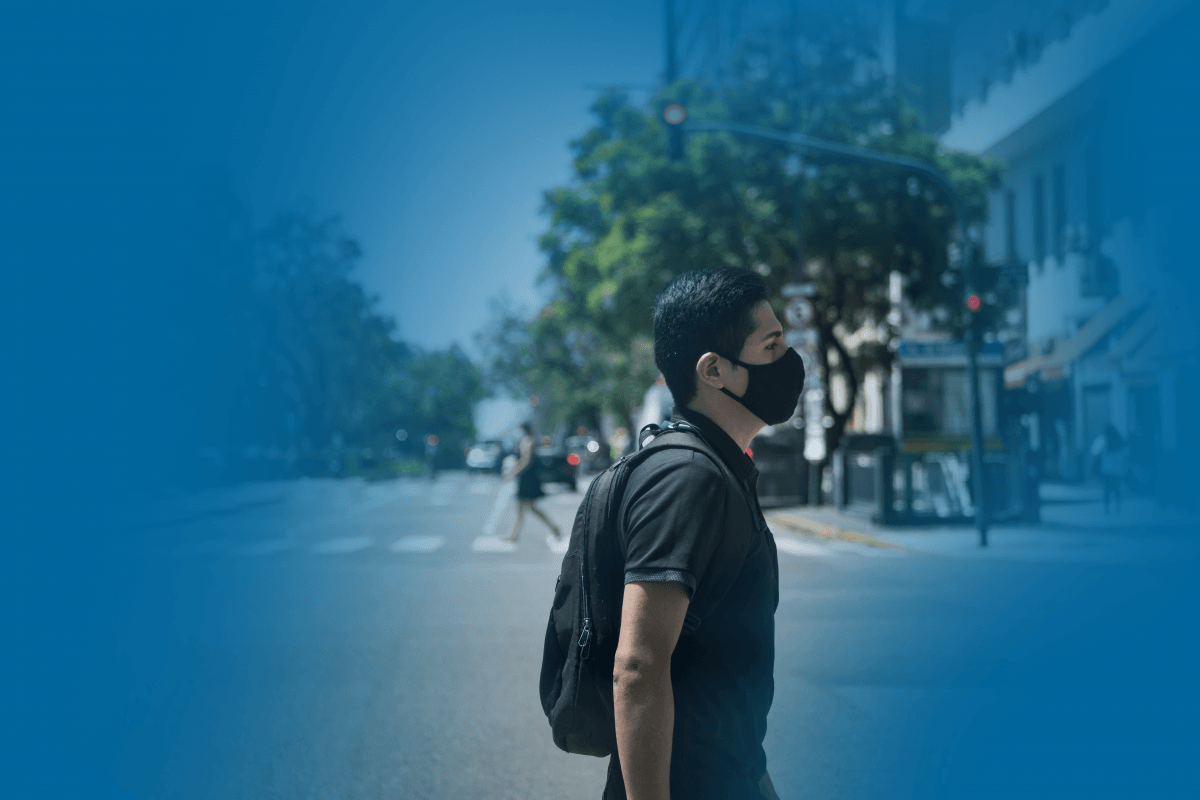 Sanjay Pradhan is the Chief Executive Officer of the Open Government Partnership (OGP). María Baron is the Executive Director of Directorio Legislativo and the civil society co-chair of the OGP Steering Committee with the Republic of Korea.Open Response + Recovery + RenewalLearn about the next phase of OGP's Open Response + Open Recovery campaign: Open Renewal.
In January 2020, the Republic of Korea became one of the first democracies to face alarming numbers of new COVID-19 infections. Due to an extensive program of fast and free testing, distribution of masks, contact tracing, and proactive disclosure of risks empowering citizens to take evasive actions, the curve was flattened without a major lockdown. While subsequent spikes have occurred, the country is aiming to vaccinate nearly 70 percent of its population by September and obtain herd immunity by November.
Yet, in other places, we see governments of all shapes and sizes failing to provide transparent, truthful information, costing lives. Stimulus funding meant to revive economies and provide emergency health care including vaccines, and safety net resources aimed at helping the most vulnerable is ending up in the hands of the politically connected. As a result, the personal protective equipment needed by frontline workers is arriving defective or not at all, while vaccine distribution is being captured by the elite. And, small business owners struggling to keep doors open and people in jobs are missing out on financial assistance. This list of missteps and misdeeds goes on.
It was these two dramatically different approaches that led the Open Government Partnership (OGP) to launch the Open Response + Open Recovery campaign. The campaign shows how the fundamental values of open government – transparency, participation, inclusion, responsiveness, and accountability – are essential as we work to rebuild health systems, return to school, vaccinate everyone, and get economies and communities moving again.
These values become even more important if we choose to build back societies in a manner that addresses the persistent and prevalent challenges and injustices the pandemic laid bare, including corruption, climate change, racism and inequality, economic decline, and democratic backsliding.
With this in mind and with the development and distribution of vaccines offering hope, we are adding a third "R" to our campaign – Open Renewal. This "R" is about more than resetting. It is truly about tackling the systematic weaknesses in our societies that for too long have held too many back.
In 2021, OGP members will co-create a record 100+ action plans. This is an opportunity to demonstrate how open government is essential in how we respond, recover, and eventually renew our societies. Through Open Renewal, we are asking all members to advance bold, ambitious reforms across four areas which showcase better democracy – post-pandemic – in service of citizens.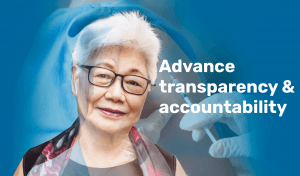 First, transparency measures, citizen input, and public oversight on stimulus, vaccines and safety net packages must become the new global norms. Here we should look to open contracting, open budgets, and beneficial ownership transparency, which help to stop corruption and ensure bailouts are not captured by the politically connected, but that vital resources go to those that need them most.
As an example, we can look to Nigeria where this past August, President Muhammadu Buhari signed a new beneficial ownership registry into law. The registry was created through two OGP action plan cycles and civil society activists have called it the "most significant law in decades."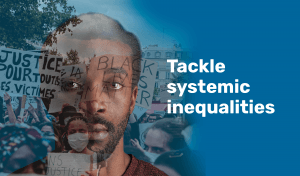 Second, we can take on systemic inequalities, including those of race and ethnicity, gender, sexual orientation, economic status, religion, disability, age, and more. We can accomplish this by advancing policies to ensure the inclusion of historically marginalized groups, expand open data to expose gender pay gaps and other biases; and ensure transparency and accountability of law enforcement to root out biases, while expanding access to justice.
Afghanistan took important steps in this direction recently when it committed to systematically collecting gender data, increasing access to judicial services, and requiring the incorporation of women's perspectives in policies impacting them. President Ashraf Ghani created the High Council of Women to oversee the implementation of these reforms.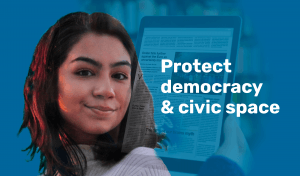 Third, democracies must emerge from the pandemic more resilient themselves, better prepared to serve citizens. Democracies must also be more willing to engage in turning back the rising tide of authoritarianism. According to Freedom House, global freedom has now declined for the 15th straight year.
There are many actions to take here, but an excellent place to start is creating commitments to combat digital disinformation, illicit money and kleptocracy, and big tech impunity, and strengthen the media environment. For instance, Mexico is working with civil society to protect digital privacy while Canada, France, the Netherlands, New Zealand, and the United Kingdom are collaborating on the responsible development of artificial intelligence and algorithmic transparency.
Additionally, the pandemic has also given cover to a further erosion of civic space and fundamental freedoms. We must continue to shine a light on these restrictions while also working to enhance civic space protection. Any COVID-19 restrictions must be time-bound, proportionate, and have appropriate democratic oversight.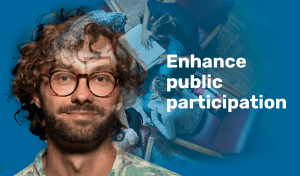 Finally, a more citizen-centered democracy can help to renew trust in government, which has been so horribly damaged by the pandemic. Here participatory budgeting, social audits, citizen assemblies, and efforts encouraging consultation are critical. We can look to São Paulo, Brazil for inspiration. When the pandemic prevented in-person policy consultation, São Paulo officials and civil society members adopted an OGP commitment on digital participation from Madrid. Today, more people than ever before have taken part in participatory budgeting and public hearings online.
In order to lead by example, the OGP Co-Chairs have issued a call-to-action for all OGP members to use their action plans to showcase reforms on civic space, anti-corruption, and digital governance. These are areas where we have relevant experience and expertise which we will be sharing with all OGP members as part of Open Renewal.
OGP turns ten in 2021. With more than 4,500 commitments made to date, we have much to celebrate. We are launching Open Renewal in our anniversary year in order to look forward and build on the lessons and accomplishments of the past. In doing so we hope we will also renew the spirit, optimism, and energy that first launched OGP, harnessing it all to create ambitious new commitments that rise to the challenges we face today, and renew democracy in service of its citizens.