Chile elects president and renews Congress in the most uncertain context of the last two decades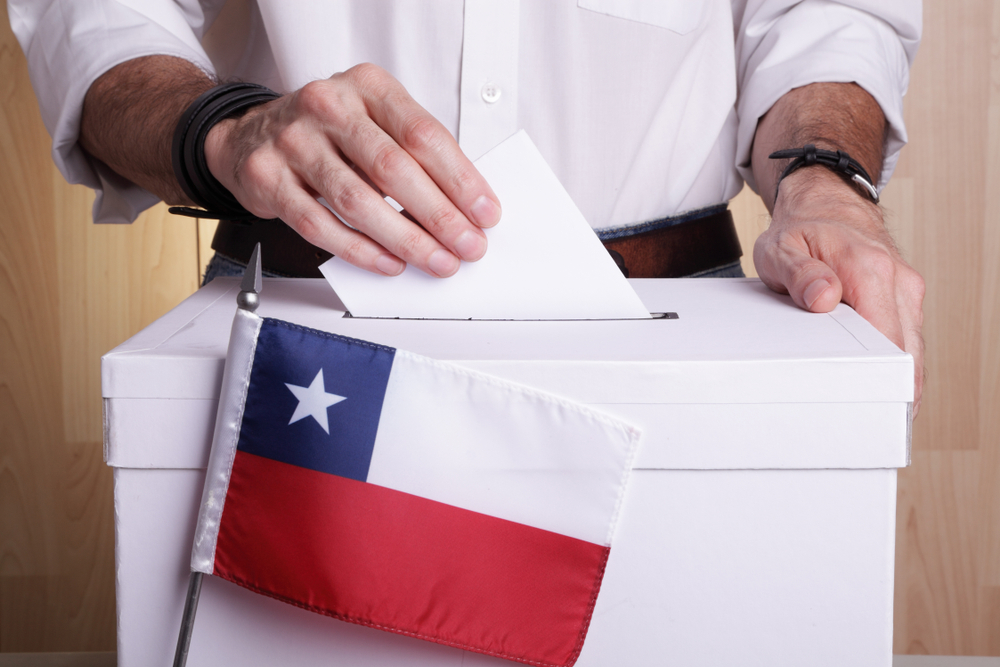 On November 21, Chileans go to the polls to elect their next President, to take office in March 2022. Also up for grabs are seats in Congress for the period 2022 – 2026. The electoral system establishes that for a president to be elected in the first round, he/she must get at least 50 percent of the votes. Such a margin of victory seems unlikely for any candidate, meaning a runoff is likely, which would be on December 19. In all, seven candidates are competing for the Executive, of whom two predominate: the conservative José Antonio Kast (Republican Party) and the leftist Gabriel Boric (Apruebo Dignidad).
Political context

Chile heads into these elections amid looming constitutional reforms sparked by social unrest in 2019 and with a charged political climate threatening to upend its traditional party structure. The 2019 protests centered on demands for access to health, education, environment and the pension system among other issues. They saw violent clashes with security forces, which in turn led to 'pact' between different parties to propose constitutional reforms responsive to public grievances.
The ruling coalition Vamos Chile, meanwhile, continues to hemorrhage support at the hands of its increasingly unpopular leader, President Sebastián Piñera. On November 16, the Congress weighed ousting Piñera over alleged misdeeds in the purchase and sale of a mining project coming to light in the Pandora Papers. Although the Legislative Branch finally opted against this his image and that of the government were badly bruised as a result.
The two main political forces in the country (the ruling Chile Vamos and the current coalition Unidad Constituyente, formerly Nueva Mayoría) both come to the elections in a weakened state. This has created space for the emergence and indeed consolidation as favorites in the race of two outsiders: Kast and Boric.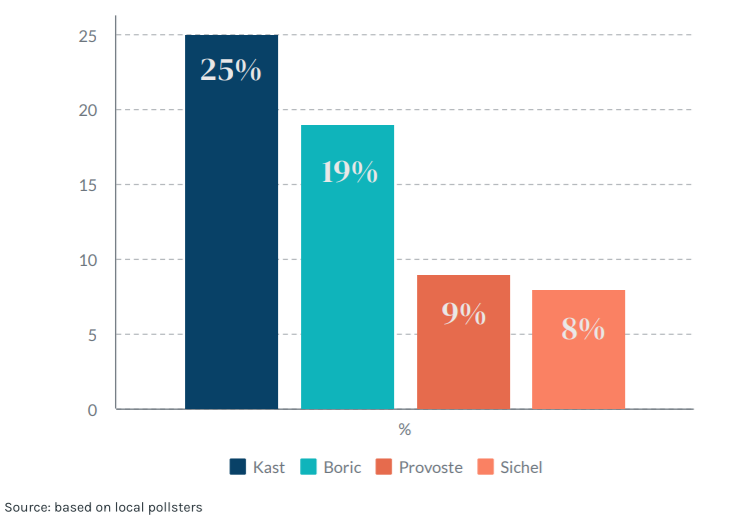 New Congress

Beyond the presidential elections and probable runoff, the new Congress will be defined on November 21. The population will have to renew all 155 deputies and elect 27 senators. The Legislative Branch will have two institutional novelties: the Senate will increase in size (from 43 to 50 seats, concluding the final phase of the 2015 political reform), and this will be the first parliamentary election under the new law limiting MPs' reelection (deputies may be elected a maximum of three times and senators twice).
If there is a runoff, the next president will likely contend with a Congress needy of finely balanced dialogue, consensus building and alliance-making to push forward the government's agenda.