Chaves ahead in the polls as Costa Rica gears up for presidential vote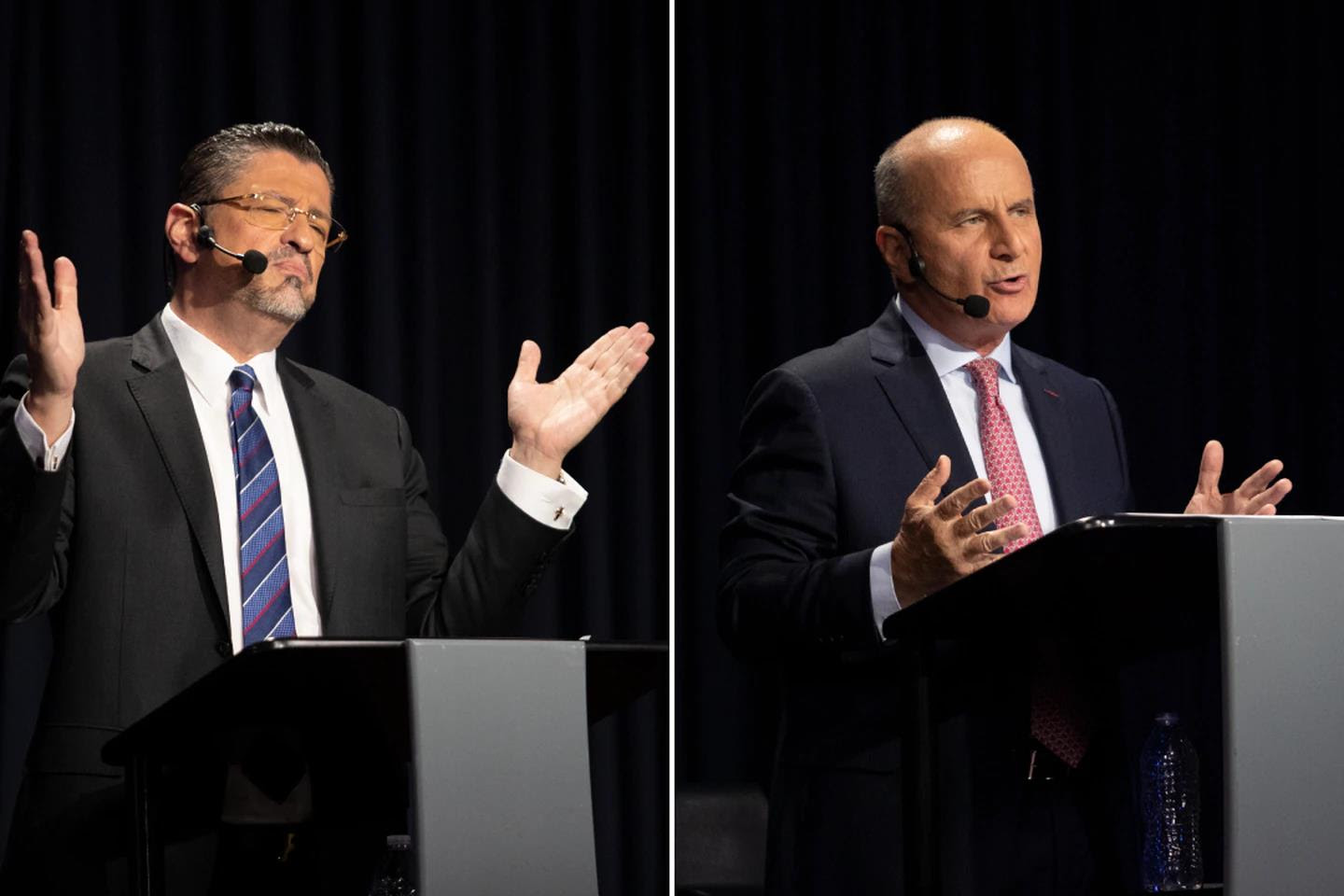 On Sunday, Costa Ricans return to the polls to elect their next president. They face a straight choice between José María Figueres, of the traditional Partido Liberación Nacional (PLN) party, and the 'new politics' being promised by Rodrigo Chaves from the Partido Progreso Social Democrático (PPSD). In a climate of high voter apathy and disillusion with politics, latest average polling figures give Chaves the lead with 44.46%, versus 34.02% for his PLN rival. However, with the percentage of undecided voters still high, Sunday's results are hard to predict.
Presidential Elections

None of the candidates has emerged as a clear favorite – in part because of generalized discontent with national politics which has led to many wavering voters. Against this background, Chaves' strategy to present himself as an alternative to the country's traditional politics and to the status quo, gives him an advantage, with most polls putting him in front. However Figueres, who has played up his experience in government and as a trusted statesman, has been making up ground of late. In campaigns that have been marked by tit-for-tat accusations, neither candidate has decisively won over the electorate and with 16.64% of voters undecided the elections could still spring a surprise.
Who are the candidates for the runoff?

Rodrigo Chaves (Partido Progreso Social Democrático) :
He holds a degree in Economics and also has a PhD in the same discipline from the Ohio State University. He was Minister of Finance during the current government of Carlos Alvarado, from December 2019 to May 2020, from which he left due to disagreements with the president on the application of austere fiscal rules for local governments.
His proposals include: the creation of the Commercial and Financial Transactions System (SINTRA in Spanish); the bancarization of all Costa Ricans over 12 years old; the elimination of tariffs on medicines; and the reduction of the price of the basic food basket.
José María Figueres (Partido Liberación Nacional):
He is an industrial engineer from West Point Military Academy and has a Master's Degree in Public Administration from Harvard University. He was President of Costa Rica from 1994 to 1998. He was also Minister of Foreign Trade (1986-1988) and Minister of Agriculture and Livestock (1989-1990).
His proposals include: regulating the fintech industry and crypto-assets; promoting a waste management plan; promoting the simplification of procedures such as the registration of medicines; and boosting the orange economy through tax benefits.
Upcoming relations with the Legislative Branch
The composition of the Legislative Assembly was defined in the first round of elections. It has become fragmented across six political parties, none holding the 29 deputies necessary for an outright majority. Chaves, the frontrunner in most polls, would have only 10 deputies from his own party should he be elected, and so would have to negotiate broad agreements to push through his agenda. Meanwhile Figueres, should he win, will have 19 deputies, and so an easier path to a majority. In either case, the new president will have to seal cross party support for his new bills and proposals.

Projections
While campaigning ahead of the runoff, Chaves and Figueres have both faced the challenge of appealing to a disillusioned electorate, which turned out in record-low numbers for the February general elections. In this context, the candidate pledging a "new way of doing politics" has constantly kept ahead of his PLN rival. However not all polls agree, with some even putting Figueres ahead, and with over 16% of voters yet to make up their minds, Sunday's results are hard to call.