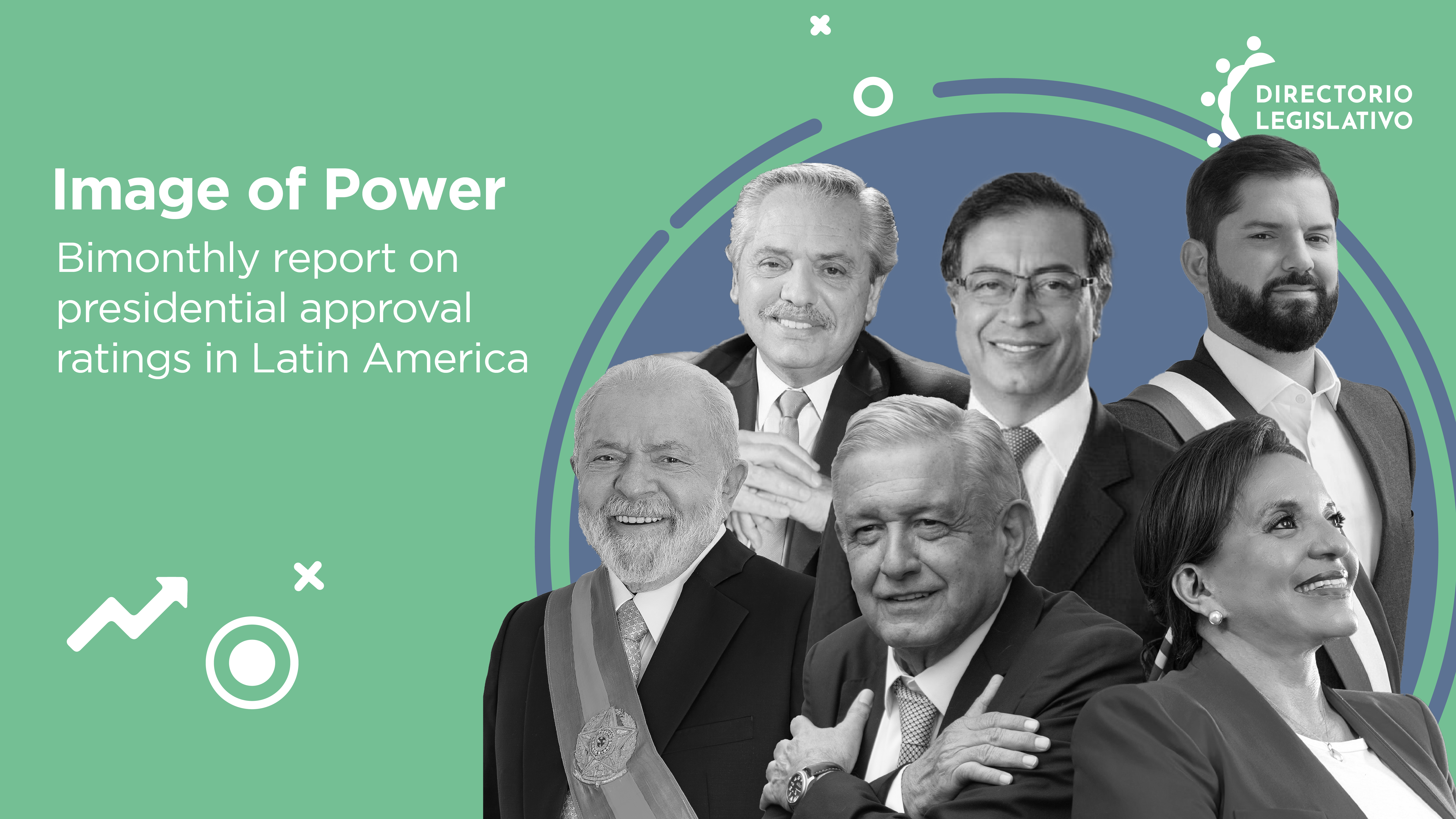 Image of power: May – June 2023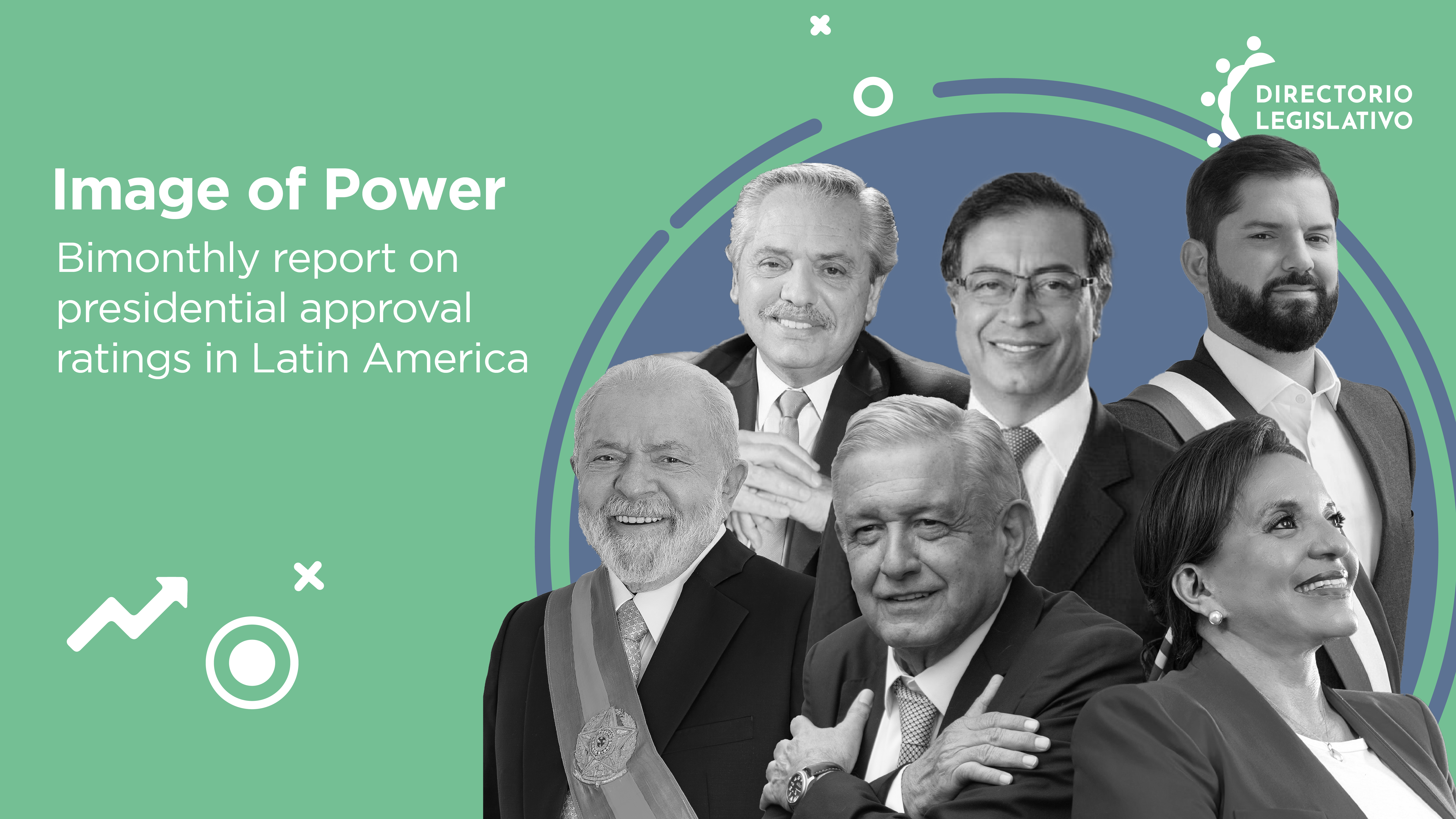 Image of Power compiles every two months surveys on presidential image, presidential approval and government approval conducted in 18 Latin American countries by approximately 100 consulting firms and research centers. The ratings presented in this new edition are based on 54 surveys conducted between May and June 2023.
We also discuss how Latin American presidents are doing: presidents who are walking a tightrope or are in the countdown to elections or have a view to staying around.
The ratings here presented should not be considered as representative of Directorio Legislativo's position.
Contact us for more information
Felicitas Torrecilla ftorrecilla@directoriolegislativo.org
Gastón Pérez Alfaro gperez@directoriolegislativo.org